SHANGHAI, China and PRINCETON, N.J., July 17, 2023 (GLOBE NEWSWIRE) -- LianBio (Nasdaq: LIAN), a biotechnology company dedicated to bringing innovative medicines to patients in China and other major Asian markets, today announced data from the Phase 3 EXPLORER-CN trial of mavacamten in Chinese symptomatic obstructive hypertrophic cardiomyopathy (oHCM) patients were accepted for a late-breaking presentation at the European Society of Cardiology (ESC) Congress 2023 taking place August 25-28, 2023 in Amsterdam, Netherlands.
Presentation details are as follows:
Title: EXPLORER-CN – Efficacy and safety of mavacamten in Chinese adults with symptomatic obstructive hypertrophic cardiomyopathy
Session: Late-breaking science on valve disease and hypertrophic cardiomyopathy
Presenter: Zhuang Tian, M.D., Professor of Cardiology and Deputy Director of the Internal Medical Department, Peking Union Medical College Hospital
Date: August 28, 2023
Session Time: 16:30 – 17:30 CEST
Presentation Time: 17:00 CEST
Location: Hub Mondrian – The Hub
About Mavacamten
Camzyos® (mavacamten) is the first and only cardiac myosin inhibitor approved by the U.S. FDA indicated for the treatment of adults with symptomatic New York Heart Association (NYHA) class II-III obstructive HCM to improve functional capacity and symptoms. It has also received regulatory approvals in Australia, Canada, Brazil, Switzerland, Macau, the European Union, South Korea and Singapore. Camzyos is an allosteric and reversible inhibitor selective for cardiac myosin. Camzyos modulates the number of myosin heads that can enter "on actin" (power generating) states, thus reducing the probability of force producing (systolic) and residual (diastolic) cross-bridge formation. Excess myosin actin cross bridge formation and dysregulation of the super relaxed state are mechanistic hallmarks of HCM. Camzyos shifts the overall myosin population towards an energy sparing, recruitable, super relaxed state. In HCM patients, myosin inhibition with Camzyos reduces dynamic LVOT obstruction and improves cardiac filling pressures.
LianBio licensed rights from MyoKardia, now a wholly owned subsidiary of Bristol Myers Squibb, in August 2020 for the development and commercialization of mavacamten in Mainland China, Hong Kong, Macau, Taiwan, Thailand and Singapore. Mavacamten was granted Breakthrough Therapy Designation in China for the treatment of patients with oHCM in February 2022.
About EXPLORER-CN
The Phase 3 EXPLORER-CN trial enrolled a total of 81 patients in China with symptomatic (NYHA Class II or III) oHCM. All participants had one measurable LVOT gradient (resting or Valsalva) ≥50 mmHg during screening. Patients were randomized 2:1 to mavacamten or placebo.
The primary endpoint for EXPLORER-CN is the change from baseline to week 30 in Valsalva LVOT peak gradient. Secondary endpoints include change from baseline to week 30 in resting LVOT peak gradient, proportion of participants achieving a Valsalva LVOT peak gradient <30 mmHg at week 30, proportion of participants achieving a Valsalva LVOT peak gradient <50 mmHg at week 30, proportion of participants with at least one NYHA class improvement from baseline to week 30, change from baseline to week 30 in Kansas City Cardiomyopathy Questionnaire (KCCQ) Clinical Summary Score (CSS), change from baseline to week 30 in N-terminal pro-B-type natriuretic peptide (NT-proBNP), change from baseline to week 30 in cardiac troponin, and change from baseline to week 30 in left ventricular mass index evaluated by cardiac magnetic resonance imaging.
About Hypertrophic Cardiomyopathy
Hypertrophic cardiomyopathy (HCM) is a chronic, progressive disease in which excessive contraction of the heart muscle and reduced ability of the left ventricle to fill can lead to the development of debilitating symptoms and cardiac dysfunction. HCM is estimated to affect one in every 500 people globally. The most frequent cause of HCM is mutations in the heart muscle proteins of the sarcomere. In patients with both obstructive and non-obstructive HCM, exertion can result in fatigue or shortness of breath, interfering with a patient's ability to participate in activities of daily living. HCM has also been associated with increased risks of atrial fibrillation, stroke, heart failure and sudden cardiac death.
In China, there are an estimated 1.1 million to 2.8 million patients with HCM.
About LianBio
LianBio is a cross-border biotechnology company on a mission to bring transformative medicines to historically underserved patients in China and other Asian markets. Through partnerships with highly innovative biopharmaceutical companies around the world, LianBio is advancing a diversified portfolio of clinically validated product candidates with the potential to drive new standards of care across cardiovascular, oncology, ophthalmology, and inflammatory disease. LianBio is establishing an international infrastructure to position the company as a partner of choice with a platform to provide access to China and other Asian markets. For more information, please visit www.lianbio.com.
For investor inquiries, please contact:
Elizabeth Anderson, VP Communications and Investor Relations
E: elizabeth.anderson@lianbio.com
T: +1 646 655 8390
For media inquiries, please contact:
Josh Xu, Director of Communications
E: josh.xu@lianbio.com
T: +86 136 6140 8315
Katherine Smith, Evoke Canale
E: katherine.smith@evokegroup.com
T: +1 619 849 5378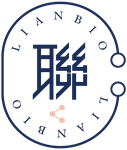 Source: LianBio